{2019}
In this season of life, my most important ministry is my family and my home.  Yes, I am a "pastor's wife." And, although I love our church family dearly, I am wife and mom to my husband and my children first. 
And, I would love to introduce you to them…
Jason
We have different versions of exactly when it happened, but, the short version is this: We met in college.
We were married in 2001.
When we got married, we made a commitment before God and to each other, to be in it "for better, or for worse."  In other words, for life.
We are very different from each other…but we balance each other well:
He is easy-going…I am, well, not. He sees the big picture…I focus on the details.  He sees the glass as half-full…I see it as half-empty.  He is a people person…I am more task-oriented.  He is early-to-bed…I am a night owl.
We challenge each other, we sharpen each other, we encourage each other, and we learn from each other.  And, despite the differences…or maybe because of them…I can honestly say that I am married to my best friend.
I am so thankful to be married to a man who loves the Lord far more than he loves me. (Which means he loves me very well!) He loves people, is a diligent student of God's Word, and works hard to lead, support, and disciple his family.
He is the pastor at our church…preaching, teaching, counseling, discipling. But, he also understands that "ministry" does not start only when he walks through the doors of the church.
I know I don't deserve him…but I am so glad that he picked me!  It is an incredible and undeserved privilege to share life and ministry with this man!
Hannah Elisabeth
Hannah Elisabeth is our sweet, creative, energetic 14-year-old.
She is in 9th grade this year. She plays the flute in a homeschool orchestra, and seems to be a natural. She is creative and artistic, and can almost always be found drawing pictures, or dreaming up stories. And, she loves being in the kitchen! She has been learning how to bake, and can't wait to learn how to do more. And, she is an amazing big sister who willingly plays dolls, or Legos, and tirelessly reads stacks of books to entertain her little siblings.
Titus Ryle
In God's gracious sovereignty and perfect timing, after a miscarriage and 6 years of secondary infertility, our son, Titus Ryle, was born.
Today, my sweet boy, is 7! He starts talking the moment he wakes up, and doesn't stop until (after!) his head hits the pillow at night. At home, he is one of my louder children. But, in groups (even people he is familiar with), he can be shy and quiet. He is serious and thoughtful, but completely hilarious too. He is stubborn, and strong-willed (has been from birth!). But, he also has a sweet, tender heart. He spends a good amount of time terrorizing his sisters, but he is also their biggest protector. He is in 3rd grade, and a natural student. He loves to learn, read, and asks tons of questions! 
Rebekah Ann
Our second daughter, Rebekah Ann, just turned 6!
She is loud, energetic, dramatic, and silly. And, she doesn't do anything halfway! Her favorite place to be is outside…riding her bike, kicking a soccer ball, climbing up the slide, or chasing lizards. She has her own spunky style. She has only one volume – loud. But, I suppose, that goes with the territory of being a middle child. She is our family cheerleader…and is always so quick to encourage everyone in our family. She is in 1st grade in our homeschool this year, and has amazed me with her eagerness and diligence. She and Rachel are total opposites, but the best of friends. It is so fun to hear them talk and sing together as they fall asleep each night…and when they wake up in the mornings.
Rachel Susannah
Rachel Susannah is the baby of our family. She is 4 years old.
She is silly, and stubborn. She has a contagious little giggle, and loves to make people laugh. She tries so hard to keep up with her older siblings, doing whatever they are doing. She is in Kindergarten this year. She is determined to learn to read, and is working to understand each letter sound, and to read each word and sentence fluidly. She loves numbers, and has surprised me with a natural quickness and ability in math!
***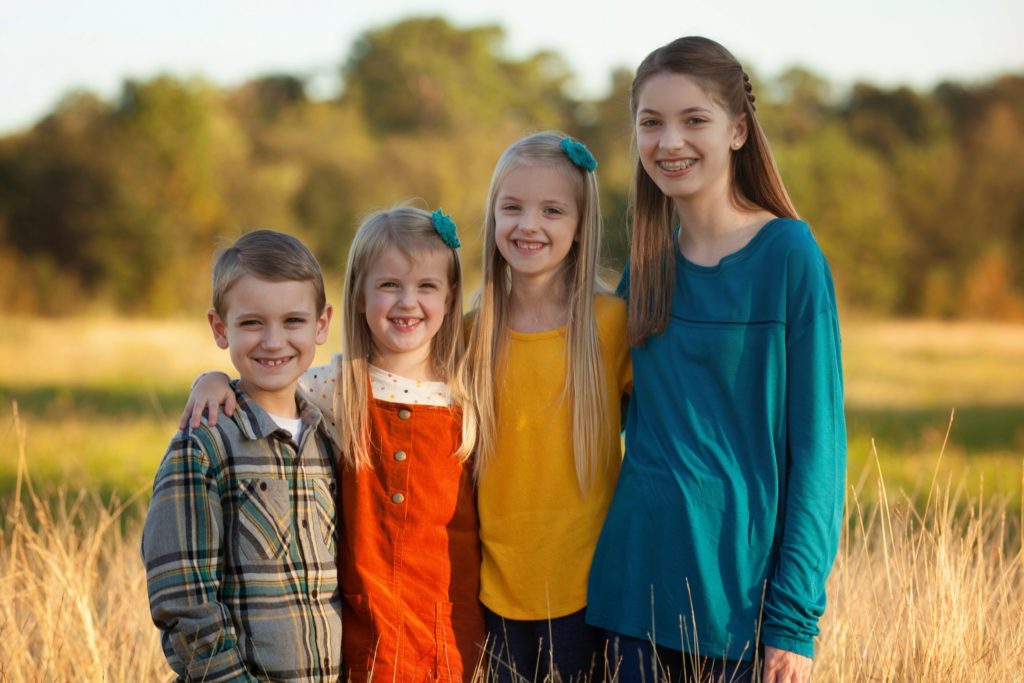 They're my favorites.
***
{All photos by Rachel Marquez Photography}